Sales & Lead Generation Intern – Job Description
Par

La Relève

Stage

Paris 1er Arrondissement

(

Paris

)

Industrie
---
{[ sinceDateShort() ]}
10 vues
Description de l'offre
♦ Realize a market study
→ Conduct a competitive analysis by visiting our competitors websites ;
→ Realize an analysis regarding software providers
♣ Establish an exhautive list of the features for each software
♣ Collect their pricing strategies
♣ Map their clients

♦ Update and work on the CRM (Saleforce) to formalize all the targets
→ Complete and enrich opportunities details ;
→ Identify and fill in all the missing information from the current database ;
→ Work closely with the Sales Team (BDR, Acount Executives and the Key Account Manager) in order to understand their needs ;

♦ Realise a territory mapping
→ Research relevant sales targets (verticals, customer segments, etc) and gather key lead information ;
→ Build a sustainable database to be able to score the targets and directly reach them.

♦ Participate and challenge the sales process
→ Implement sales process on the CRM Salesforce ;
→ Work on sales materials to improve them.

Our important growth will allow you to develop your potential and feel a sense of belonging to an ambitious and promising entrepreneurial project.
Profil recherché
♦ You are a Student in Sales, Business Administration, Economics, or related fields from a top University or Business School
♦ You have an Internship Agreement for 2 months
♦ You have a first experience in Talent Acquisition in a fast paced environment (ideally from a startup or a tech company) ;
♦ You consider yourself an entrepreneur with a real interest for start-ups
Aides étudiantes 💰
Vous avez droit jusqu'à 10 000€ d'aides par an !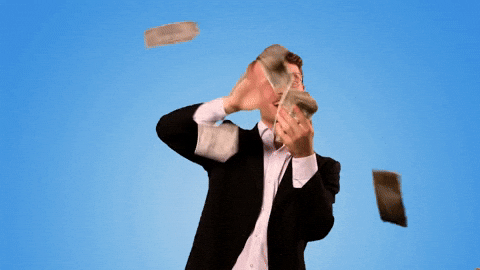 x
Reçois les offres qui te correspondent par email !
Des milliers de jobs sont disponibles pour toi sur Wizbii :)
À propos de

La Relève
Our client revolutionizes the way large industrial companies run their operational processes. By transforming paper-based procedures into a SaaS mobile first platform, field workers are now connected with machines, SIs and Teams which makes them more productive than ever before. Leading companies such as Total, Engie and SNCF rely on Our client to dramatically increase their productivity, produce better products and services, while accelerating their Digital Transformation towards Industry 4.0. Backed by top VCs such as Hi Inov, Partech Ventures, or Axeleo Capital, we are experiencing a very strong growth fuelled by a massive market opportunity. We are now looking for dynamic professionnals to join us. it's already : • More than 40 clients • €2,5 millions raised funds with well-known shareholders • 25 employees with a very good spirit
378 jobs disponibles chez La Relève
La Relève

Stage
Paris 10e Arrondissement (Paris)

La Relève

Stage
Saint-Denis (Seine-Saint-Denis)

La Relève

Stage
Paris 1er Arrondissement (Paris)

La Relève

Stage
Paris 16e Arrondissement (Paris)
Trouve ton futur job sur Wizbii,
la 1ère plateforme professionnelle pour l'emploi des jeunes
Offres d'emploi