Internship Master Degree - R&I - Data Science - 2018 (H/F)
Par

L'Oréal

Stage

Paris

(

Paris

)

Système d'information / Urbanisation des SI
---
{[ sinceDateShort() ]}
23 vues
Description de l'offre
INNOVATIVE & ENTHUSIASTIC
SCIENCE STUDENTS WANTED!

Starting between January - April 2018

We are looking for young talents in your area to join our international team of rule-breakers and game-changers. We are chemists, biologists, physicists and engineers out to revolutionize the beauty industry. We thrive on challenges and live for breakthroughs. We are agile, driven and get results. Where others say "that's impossible", we say "when do we start?".

KEY INFORMATION:

Location of the internship: France - Paris

Duration of the internship: 4 - 6 months

Education and Training required: Master's degree in one of the following disciplines:

Data Science
Data Crunching / Data Mining
Data Management / Gestion de données
Machine Learning / Deep Learning
Mathématiques appliquées / Statistiques

Language required: French and/or English

A day in the life of an intern at L'Oréal R&I :

https://www.youtube.com/watch?v=Tw9V5-swt-U

WHAT OUR INTERNS ARE LIKE:

They have a great ability to analyze and solve problems
They have strong decision-making and out-of-the-box thinking
They love challenges
They are passionate, dynamic, and able to work in a fast-paced environment
They target scientific excellence & develop creative ideas
They are team-players

L'OREAL RESEARCH & INNOVATION IN FIGURES:

3,862 employees in R&I – over 30 different scientific disciplines
32 International Brands
850 Million Euro budget for Research
473 Patents registered in 2016

OUR COMMITMENTS

By 2020, 100% of our products will have an improved environmental or social profile. One way for researchers to achieve this is by measuring and improving our formulas' biodegradability and water footprint.
Aides étudiantes 💰
Vous avez droit jusqu'à 10 000€ d'aides par an !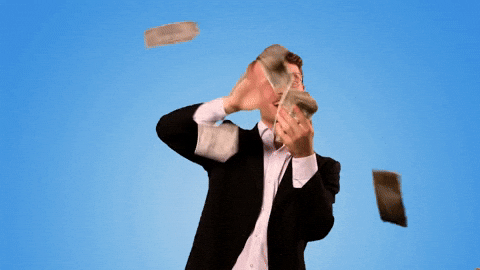 x
Reçois les offres qui te correspondent par email !
Des milliers de jobs sont disponibles pour toi sur Wizbii :)
951 jobs disponibles chez L'Oréal
Little Rock (United States of America)

Clark (United States of America)

Burlington (United States of America)
Trouve ton futur job sur Wizbii,
la 1ère plateforme professionnelle pour l'emploi des jeunes
Offres d'emploi