Internship/Apprenticeship : Knowledge Management
Par

Amadeus Group

Stage

Nice

(

Alpes-Maritimes

)

Hôtellerie / Restauration / Tourisme
---
{[ sinceDateShort() ]}
53 vues
Description de l'offre
If you could change one thing about travel, what would it be? At Amadeus, you can make that happen!

Travel makes the world a better place and we are fully dedicated to improving it and making it even more rewarding. We are one of the world's top 15 software companies: we provide technology solutions and services within the travel industry.

Do you have ideas on how to improve travel for everyone? Do you find the idea of working in a diverse, multicultural environment exciting? Are you ready to make an impact across the world? Great, then join us! Let's shape the future of travel together. #shapethefutureoftravel@Amadeus

Amadeus Hotel Platform provides real-time shopping/booking services on 900,000+ hotels (over 350 hotel chains and aggregators) for travel agencies and corporate bookers located in 90,000+ points of sale around the world.

Besides this so-called distribution activity, Amadeus Hotel Platform is also providing a complete portfolio of solutions for hotel chains, enabling centralized hotel management services to the hoteliers. This includes a Central Reservation System, a Property Management System, a Call Center application, an Internet Booking Engine and a Business Intelligence module.

Core component of Amadeus Hotel Platform, the Central Reservation System, is the central point for distribution of hotel descriptive content, rooms and services to all desired channels (e.g. Amadeus GDS, Booking.com, Sabre, Travelport, Google, Expedia, etc.).

Meeting and exceeding customers' expectations on such critical systems involves the capability to manage knowledge (design, specification, troubleshooting) with the best possible productivity and efficiency. For that several tools are currently used by Support, Production Maintenance and Development teams.

Production Maintenance team is in charge of following up incidents raised by customers and to fix defects whenever needed, in close relationship with product and account management teams.

The main goal of this internship will be to understand existing Production Maintenance knowledge management processes, study them and improve them to better fit users needs and improve their productivity.

This includes meeting end users (developers, business analysts, implementation engineers, support teams), discussing needs, defining the corresponding user stories (using JIRA), prioritizing them, implementing them, documenting them (using Confluence) and getting feedback from end users.

The current technical context is mainly based on Word, wikidocs, Confluence and JIRA.

In parallel more modern ways of working will also be studied to validate, for example, if Knowledge Centered Support (KCS) and/or chatbots coupled with machine learning could pave the way to even better ways of managing knowledge.

Our diversity commitment: equality, diversity and inclusion are part of who we are. We're committed to equal opportunities and treatment regardless of age, ethnicity, gender, beliefs, sexual orientation or disability.

Any duplication and display of partial or full content of our job advertisement on any support, such as brochures, websites, mail, emails, this list is not exhaustive, is strictly forbidden without prior formal Amadeus' authorisation.

Recruitment agencies: Amadeus does not accept agency resumes. Please do not forward resumes to our jobs alias, Amadeus employees or any other company location. Amadeus is not responsible for any fees related to unsolicited resumes.
Aides étudiantes 💰
Vous avez droit jusqu'à 10 000€ d'aides par an !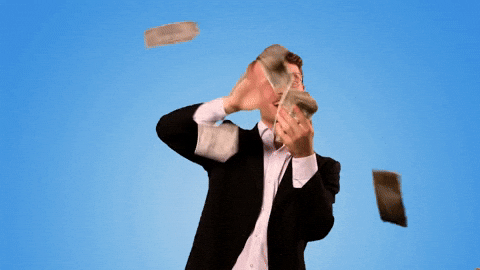 x
Reçois les offres qui te correspondent par email !
Des milliers de jobs sont disponibles pour toi sur Wizbii :)
À propos de

Amadeus Group
135 jobs disponibles chez Amadeus Group
Amadeus Group

CDI
Nice (Alpes-Maritimes)

Amadeus Group

CDI
Nice (Alpes-Maritimes)

Amadeus Group

CDI
Nice (Alpes-Maritimes)

Amadeus Group

CDI
Nice (Alpes-Maritimes)
Trouve ton futur job sur Wizbii,
la 1ère plateforme professionnelle pour l'emploi des jeunes
Offres d'emploi