Apprenticeship: Marketing, Communication, Data Analysis - Business Travel Customer Experience
Par

Amadeus Group

Stage

Nice

(

Alpes-Maritimes

)

Marketing
---
{[ sinceDateShort() ]}
16 vues
Description de l'offre
If you could change one thing about travel, what would it be? At Amadeus, you can make that happen!

Travel makes the world a better place and we are fully dedicated to improving it and making it even more rewarding. We are one of the world's top 15 software companies: we provide technology solutions and services within the travel industry.

Do you have ideas on how to improve travel for everyone? Do you find the idea of working in a diverse, multicultural environment exciting? Are you ready to make an impact across the world? Great, then join us! Let's shape the future of travel together. #shapethefutureoftravel@Amadeus

Start date : June 2018

Duration : 1 year (or 6 months)

Team description:

As part of the Travel Channels organisation which offers solutions dedicated to the Travel Agencies, the Business Travel Segment Marketing team defines and manages the Segment marketing strategy. It includes segment positioning with activities like value proposition, marketing and communication plans. Our dynamic & multicultural team is also responsible for creating the go-to-market materials, as well as driving the go-to-market & adoptions plans. Finally, we also monitor customer experience and satisfaction, we manage the customer experience and follow corrective actions.

Main responsibilities :

· Support the team in to prepare and execute the Customer Experience project for the Business Travel agencies. In this project, we will analyse our clients portfolio, proceed to a qualitative study of our relationship with clients through the Customer Journey Mapping and launch a customer satisfaction survey to get quantitative feedback. Finally, combining all the key findings, we will formulate recommendations and improvement plans. The role will be to help developing the content of each step of the project and to support the management of the project (organization, governance, processes…)
· Support the communication projects linked with the Business Travel positioning.
· Support the Marketing and Communication team to elaborate presentations and build Marketing tools.

Education :

Fluent/Bilingual level of English

Good project management skills and time management skills

Good analytics skills, Excel

Excellent presentation and communication skills (oral and written)

Creativity and thinking out of the box mentality

Able to adapt to new tasks

Good knowledge of Microsoft Office programs

Please note that in accordance with French law, internships require a school agreement and that the applicant must be a registered student until the end of the internship.

Our diversity commitment: equality, diversity and inclusion are part of who we are. We're committed to equal opportunities and treatment regardless of age, ethnicity, gender, beliefs, sexual orientation or disability.

Any duplication and display of partial or full content of our job advertisement on any support, such as brochures, websites, mail, emails, this list is not exhaustive, is strictly forbidden without prior formal Amadeus' authorisation.

Recruitment agencies: Amadeus does not accept agency resumes. Please do not forward resumes to our jobs alias, Amadeus employees or any other company location. Amadeus is not responsible for any fees related to unsolicited resumes.
Aides étudiantes 💰
Vous avez droit jusqu'à 10 000€ d'aides par an !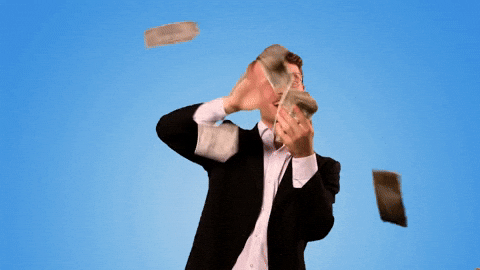 x
Reçois les offres qui te correspondent par email !
Des milliers de jobs sont disponibles pour toi sur Wizbii :)
À propos de

Amadeus Group
136 jobs disponibles chez Amadeus Group
Amadeus Group

CDI
Nice (Alpes-Maritimes)

Amadeus Group

CDI
Nice (Alpes-Maritimes)

Amadeus Group

CDI
Nice (Alpes-Maritimes)
Trouve ton futur job sur Wizbii,
la 1ère plateforme professionnelle pour l'emploi des jeunes
Offres d'emploi