Apprenticeship: Community Management Specialist
Par

Amadeus Group

Stage

Nice

(

Alpes-Maritimes

)

Management / Gestion de projet
---
{[ sinceDateShort() ]}
6 vues
Description de l'offre
If you could change one thing about travel, what would it be? At Amadeus, you can make that happen!

Travel makes the world a better place and we are fully dedicated to improving it and making it even more rewarding. We are one of the world's top 15 software companies: we provide technology solutions and services within the travel industry.

Do you have ideas on how to improve travel for everyone? Do you find the idea of working in a diverse, multicultural environment exciting? Are you ready to make an impact across the world? Great, then join us! Let's shape the future of travel together. #shapethefutureoftravel@Amadeus

APX-PJT is the R&D Airlines Project Management department managing a portfolio of large R&D program like Southwest/Air Canada/Japan Airlines/FlyBe/Airline Community etc... As part of APX-PJT activity, a Project Management Community of Interest is being triggered. The aim is to streamline Project Management Processes & Governance across Airline R&D Project Management. We are seeking for an apprentice to participate in the ramp-up and animation effort of this Airline R&D Project Management Community.

In this role, you will participate in:

·
Helping to embark PJT team mates and all AIR Project Managers

·
Supporting the Kick-off a couple of major topics to streamline PjMt activities

·
Recommending/suggesting simplified collaborative ways of working, facilitating exchanges and interaction within the PJT Team and with the rest of the R&D Airline Project Managers

·
Setting-up associated knowledge sharing methods and tools: academies, forums, learning sessions, knowledge cafes, repair cafes, webinars,

·
Assisting in the design, administration, and automation of the Team collaborative platform: definition and development of dashboards, workflows, status consolidation.

·
Participating in the collection and sharing of existing knowledge assets, understanding needs for knowledge sharing and identifying knowledge gaps

·
Coordinating maintenance (accuracy & relevance) of the knowledge assets from content owners shared through the collaborative platform.

·
Implementing communication plans promoting the initiatives performed.

·
Contributingto specific tooling / automation side of the community (depending onyour skills and interest)

Requirements

·
Proficient English

·
Project management knowledge, interest in interest in PMI (Ideally willingness for CAPM Certification)

·
Aptitude for using and learning technology and knowledge of coding in VBA, Power BI, advanced EXCEL

·
Ability to express concepts and ideas visually

Our diversity commitment: equality, diversity and inclusion are part of who we are. We're committed to equal opportunities and treatment regardless of age, ethnicity, gender, beliefs, sexual orientation or disability.

The posting of vacancies and the treatment of applications are, in each Amadeus location, subject to national law and possible collective agreements with local staff representation. .
Aides étudiantes 💰
Vous avez droit jusqu'à 10 000€ d'aides par an !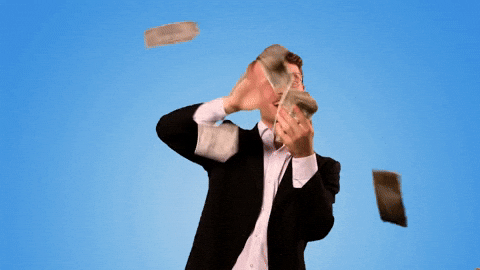 x
Reçois les offres qui te correspondent par email !
Des milliers de jobs sont disponibles pour toi sur Wizbii :)
À propos de

Amadeus Group
140 jobs disponibles chez Amadeus Group
Amadeus Group

Praktikum
Erding (Deutschland)

Amadeus Group

CDI
Nice (Alpes-Maritimes)

Amadeus Group

CDI
Nice (Alpes-Maritimes)

Amadeus Group

CDI
Nice (Alpes-Maritimes)
Trouve ton futur job sur Wizbii,
la 1ère plateforme professionnelle pour l'emploi des jeunes
Offres d'emploi