Apprenticeship : Business Travel Agency - Operational Account Management
Par

Amadeus Group

Stage

Nice

(

Alpes-Maritimes

)

Commerce / Vente
---
{[ sinceDateShort() ]}
8 vues
Description de l'offre
If you could change one thing about travel, what would it be? At Amadeus, you can make that happen!

Travel makes the world a better place and we are fully dedicated to improving it and making it even more rewarding. We are one of the world's top 15 software companies: we provide technology solutions and services within the travel industry.

Do you have ideas on how to improve travel for everyone? Do you find the idea of working in a diverse, multicultural environment exciting? Are you ready to make an impact across the world? Great, then join us! Let's shape the future of travel together. #shapethefutureoftravel@Amadeus

Our team

Our team is account managing one of the top largest business travel management companies. We believe that Business Travel Agencies (BTAs) will continue to play a critical role, especially when the unexpected happens. And we believe that Amadeus will reap significant benefits from offering BTAs the right customer experience and solutions to support their current and future business. Our long term objective is to become the global leader in business travel and to be consistently acknowledged as the leader in business travel in all geographies from a brand, service, and technology point-of-view.

Role responsibilities:

The scope for the duration of the internship will be to provide support to the account management team by managing operational micro-project.

The job activity encompasses the following areas:

· New Market or new office expansion
· Security enhancement
· Customer operational requests
· Documentation / Datasharing with customer
· New products deployments

Relevant Job Experience:

1. Qualification (School, university, equivalent, etc.)

· Currently pursuing an university degree in Tourism

2. Know How / Skills

· Proficiency in English (written and spoken)
· Customer Service minded
· Good organizational, analytical, and conceptual skills
· Communication skills
· Team player, self-motivated, and ability to work independently and pro-actively
· Strong interpersonal skills
· Understanding of business travel agencies and Amadeus
· French speaker is a plus

Please note that in accordance with French law, internships/apprenticeships require a school agreement and that the applicant must be a registered student until the end of the internship.

Our diversity commitment: equality, diversity and inclusion are part of who we are. We're committed to equal opportunities and treatment regardless of age, ethnicity, gender, beliefs, sexual orientation or disability.

Any duplication and display of partial or full content of our job advertisement on any support, such as brochures, websites, mail, emails, this list is not exhaustive, is strictly forbidden without prior formal Amadeus' authorisation.

Recruitment agencies: Amadeus does not accept agency resumes. Please do not forward resumes to our jobs alias, Amadeus employees or any other company location. Amadeus is not responsible for any fees related to unsolicited resumes.
Aides étudiantes 💰
Vous avez droit jusqu'à 10 000€ d'aides par an !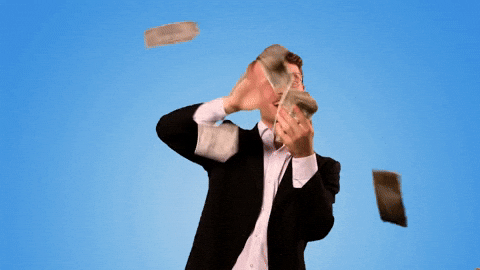 x
Reçois les offres qui te correspondent par email !
Des milliers de jobs sont disponibles pour toi sur Wizbii :)
À propos de

Amadeus Group
140 jobs disponibles chez Amadeus Group
Amadeus Group

Praktikum
Erding (Deutschland)

Amadeus Group

CDI
Nice (Alpes-Maritimes)

Amadeus Group

CDI
Nice (Alpes-Maritimes)

Amadeus Group

CDI
Nice (Alpes-Maritimes)
Trouve ton futur job sur Wizbii,
la 1ère plateforme professionnelle pour l'emploi des jeunes
Offres d'emploi