SME Analyst / Economist - Fixed-term contract 18 months
Par

Allianz

Stage

Paris

(

Paris

)

Finance / Contrôle de Gestion
---
{[ sinceDateShort() ]}
7 vues
Description de l'offre
Paris, Paris
FunctionalArea

Finance
ContractType

HierarchyLevel

Graduate
Posting

55397114
JobID

C2EBDE1DCF021ED8ACCDD8C4140E5818
JOB PURPOSE/ROLE

KEY RESPONSIBILITIES

1. Analytical work: Produce quality research on SMEs, using secondary and proprietary information (cross-country, sector deep dives, thematic angles). Collaboration with analysts at Euler Hermes Research and TRIB Rating is a must;
2. Outreach: Present convincing conclusions at events, and find innovative angles and formats for TRIBRating and Euler Hermes SME research to be visible and echoed;
3. Innovation: Pilot test new tools (data science, surveys) and ideas about SMEs

Future Challenges / Complexity Requires :
• Become a leading expert in SME research for internal decision-making and external visibility
• Be a brand ambassador for TRIBRating
KEY REQUIREMENTS/SKILLS/EXPERIENCE

Master's degree or PhD in statistics/economics/business with 2-5 years of relevant experience (internship included) analyzing company data and writing applied research
Powerful writer and communicator in English (native); French or German a plus
Excellent interpersonal and organizational skills
Demonstrated sense of initiative, innovation and creativity

Preferred:
Previous experience in similar roles, for a quick start
Data science and data visualization skills (Python, R)
ADDITIONAL INFORMATION

Temporary contract - 18 months
Starting in : ASAP
REFERENCE CODE:

EH-5397113-4


Allianz is the home for those who dare – a supportive place where you can take the initiative to grow and to actively strengthen our global leadership position. By truly caring about people – both its 88 million private and corporate customers and more than 140,000 employees – Allianz fosters a culture where its employees are empowered to collaborate, perform, embrace trends and challenge the industry. Our main ambition is to be our customers' trusted partner, instilling them with the confidence to grow. If you dare, join us at Allianz Group.

Allianz is an equal opportunity employer. Everybody is welcome, regardless of other characteristics such as gender, age, origin, nationality, race or ethnicity, religion, disability, or sexual orientation.


Euler Hermes, the world's leading provider of credit insurance services, helps its customers around the globe to trade wisely and develop their business safely. With 6,000+ employees in over 50 countries, Euler Hermes offers a complete range of services for the management of B-to-B trade receivables.
Euler Hermes has developed a credit intelligence network that enables it to analyze the financial stability of 40+ million businesses across the globe. Euler Hermes, a company of Allianz, is listed on NYSE Euronext Paris (ELE.PA) and is rated AA- by Standard & Poor's.
For more information visit http://www.eulerhermes.com/careers/


If you are interested in the position above and think you have the right profile please follow the online application process. For more detailed information on the company and our career opportunities please go to our website: http://www.eulerhermes.com/careers/.
Applications by postal mail can be sent to HR.
Aides étudiantes 💰
Vous avez droit jusqu'à 10 000€ d'aides par an !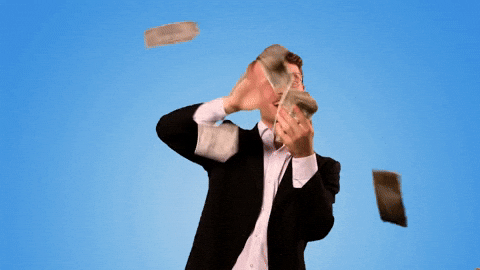 x
Reçois les offres qui te correspondent par email !
Des milliers de jobs sont disponibles pour toi sur Wizbii :)
À propos de

Allianz
Allianz est l'une des premières compagnies mondiales d'assurance, avec un chiffre d'affaires qui s'élevait à plus de 100 milliards d'euros dans le monde en 2012. Présent dans plus de 70 pays, dans lesquels il compte 144 000 collaborateurs, Allianz est spécialisé dans plusieurs métiers : l'assurance pour les particuliers, professionnels, entreprises et collectivités, et la gestion du patrimoine. En France, le groupe compte plus de 5 millions de clients et 2500 points de vente.
Allianz organise régulièrement des campagnes de recrutement pour ses alternants et stagiaires. Son objectif est également de recruter 30 % de jeunes diplômés parmi ses embauches en CDI, parmi lesquels 30 % ont effectué un stage ou une alternance au sein du groupe. Allianz propose des offres d'emploi au sein de différents métiers : l'assurance, le support, le management et pilotage, le digital, la vente et le marketing.
1241 jobs disponibles chez Allianz
Allianz

City of London (United Kingdom)

Allianz

Minneapolis (United States of America)

Allianz

Richmond (United States of America)
Trouve ton futur job sur Wizbii,
la 1ère plateforme professionnelle pour l'emploi des jeunes
Offres d'emploi