Internship/Study of Customer Structure Element Profitability (m/f)
Par

Airbus

Stage

Marignane

(

Bouches-du-Rhone

)

Aeronautique / Mécanique
---
{[ sinceDateShort() ]}
12 vues
2017-01-27T16:32:23+0000
Description de l'offre
Internship/Study of Customer Structure Element Profitability (m/f)

Airbus Helicopters Marignane

Airbus Helicopters, formerly Eurocopter, is a division of Airbus Group, a global pioneer in aerospace and defence related services. Employing approximately 22,000 people worldwide, Airbus Helicopters is the world's No. 1 helicopter manufacturer with a turnover of 6.5 billion euros. The company's fleet in service includes some 12,000 helicopters operated by more than 3,000 customers in approximately 150 countries. Airbus Helicopters' international presence is ensured by its subsidiaries and participations in 21 countries, and its worldwide network of maintenance centres, training centres, distributors and certified agents.
Airbus Group is a world leader in aerospace and the associated sectors. In 2014, the Group – comprising Airbus, Airbus Defence and Space and Airbus Helicopters – generated revenues of €60.7 billion and employed a workforce of around 138,600.

Airbus is a global leader in aeronautics, space and related services. In 2015, it generated revenues of €64.5 billion and employed a workforce of around 136,600. Airbus offers the most comprehensive range of passenger airliners from 100 to more than 600 seats. Airbus is also a European leader providing tanker, combat, transport and mission aircraft, as well as Europe's number one space enterprise and the world's second largest space business. In helicopters, Airbus provides the most efficient civiland military rotorcraft solutions worldwide.

Our people work with passion and determination to make the world a more connected, safer and smarter place. Taking pride in our work, we draw on each other's expertise and experience to achieve excellence. Our diversity and teamwork culture propel us to accomplish the extraordinary - on the ground, in the sky and in space.

Description of the job

Airbus Helicopters (Marignane) is looking for an intern (m/f) for a 6-month internship.

Within the context of the helicopter structure components repair activity, the maintenance and repair (MRO) division wants to define a method to identify techno-economic criteria allowing to decide whether the repair of a damage structure component is economically relevant.
To do this, you will study the relevance of components to be repaired, estimate (in collaboration with repairers for the technical aspects) the cost of the repair and determine the sales price in accordance with market price.

This internship will start on 3rd January 2017 (subject to some flexibility).

Internships at Airbus
Profil recherché
Tasks & accountabilities

Your tasks will include:

·  Analysing potentially repairable components,
·  Conducting the financial follow-up (costs and profitability for the customer),
·  Carrying out the technical follow-up at repairers,
·  Making components available for customers in the occasion stock.

Required skills

You are in the final year of engineering school, specialising in aeronautic maintenance, or in the final year of business school, university or equivalent (5-year degree).

You are a proficient user of Excel.

You are a team player, have excellent interpersonal skills and are able to communicate, in particular, with suppliers. You are meticulous and service-oriented.

You ideally have initial experience in this field.

English: intermediate level,
French: fluent level.
Aides étudiantes 💰
Vous avez droit jusqu'à 10 000€ d'aides par an !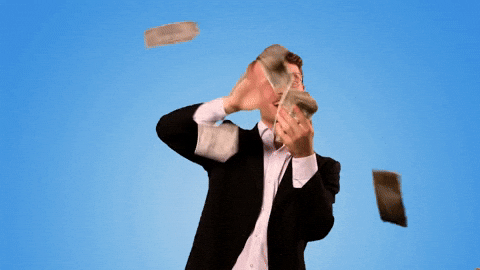 x
Reçois les offres qui te correspondent par email !
Des milliers de jobs sont disponibles pour toi sur Wizbii :)
Constructeur aéronautique, Airbus est aujourd'hui le leader mondial de la construction d'avions de ligne. Créé à la fin des années 1960 avec le projet A300, lancé à l'initiative de plusieurs pays européens, il fabrique des avions de 100 places (A318) à plus de 500 places (A380). Il appartient au groupe EADS, renommé « Airbus Group » en 2014, et présent sur 170 sites dans le monde. 6000 avions Airbus sont aujourd'hui en exploitation, avec une volonté du constructeur aéronautique de mettre l'accent sur la réduction de l'empreinte carbone (réduction de la quantité de CO2 produite par avion).
Airbus, dont le siège est situé près de Toulouse, compte 59 000 employés dans le monde et 15 sites principaux situés en France, Allemagne, Espagne et Royaume-Uni (ainsi que d'autres sites aux Etats-Unis, en Chine, au Moyen-Orient et au Japon).
812 jobs disponibles chez Airbus
V.I.E.
Subang Jaya (Malaysia)

Contrato de duracion determinada
Getafe (España)

Contrato de prácticas
Barajas de Melo (España)

Befristeter vertrag
Manching (Deutschland)
Trouve ton futur job sur Wizbii,
la 1ère plateforme professionnelle pour l'emploi des jeunes
Offres d'emploi