Internship / Ergonomy study for marketing applications (m/f)
Par

Airbus

Stage

Toulouse

(

Haute-Garonne

)

Marketing
---
{[ sinceDateShort() ]}
7 vues
Description de l'offre
Internship / Ergonomy study for marketing applications (m/f)

Airbus Toulouse

Airbus Group is a global leader in aeronautics, space and related services. In 2015, the Group - comprising Airbus, Airbus Defence and Space and Airbus Helicopters - generated revenues of € 64.5 billion and employed a workforce of around 136,600.

Our people work with passion and determination to make the world a more connected, safer and smarter place. Taking pride in our work, we draw on each other's expertise and experience to achieve excellence. Our diversity and teamwork culture propel us to accomplish the extraordinary - on the ground, in the sky and in space.

Description of the job

Airbus (Toulouse) is looking for an intern for a 6-month internship.

This internship will start on 1st September 2016 (subject to some flexibility).

Internships at Airbus Group
Profil recherché
Tasks & accountabilities

Your main tasks will include:

·  Doing a general study on tool ergonomy rules and quality indicator,
·  Assessing the current tools,
·  Proposing some improvements,
·  If possible implementing one tool,
·  Participating and contributing to the plateau phase of the re-engineering of the IT solutions for Marketing by a subcontractor of ICC.

You will have to deliver a presentation on rules and indicator and a tool assessment study.

Required skills

You are in last year of an engineering school, master of sciences or university specializing in information technology, Software ergonomy.

You ideally have initial experience in this field.

You are a good team player and have excellent interpersonal skills.

English: advanced level
French: fluent.
Aides étudiantes 💰
Vous avez droit jusqu'à 10 000€ d'aides par an !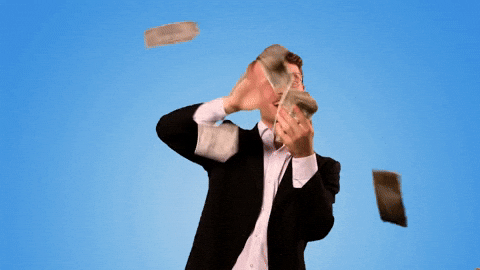 x
Reçois les offres qui te correspondent par email !
Des milliers de jobs sont disponibles pour toi sur Wizbii :)
Constructeur aéronautique, Airbus est aujourd'hui le leader mondial de la construction d'avions de ligne. Créé à la fin des années 1960 avec le projet A300, lancé à l'initiative de plusieurs pays européens, il fabrique des avions de 100 places (A318) à plus de 500 places (A380). Il appartient au groupe EADS, renommé « Airbus Group » en 2014, et présent sur 170 sites dans le monde. 6000 avions Airbus sont aujourd'hui en exploitation, avec une volonté du constructeur aéronautique de mettre l'accent sur la réduction de l'empreinte carbone (réduction de la quantité de CO2 produite par avion).
Airbus, dont le siège est situé près de Toulouse, compte 59 000 employés dans le monde et 15 sites principaux situés en France, Allemagne, Espagne et Royaume-Uni (ainsi que d'autres sites aux Etats-Unis, en Chine, au Moyen-Orient et au Japon).
1521 jobs disponibles chez Airbus
Internship
Newcastle upon Tyne (United Kingdom)

Befristeter vertrag
Munich (Deutschland)

Stage
Blagnac (Haute-Garonne)

Stage
Marignane (Bouches-du-Rhône)
Trouve ton futur job sur Wizbii,
la 1ère plateforme professionnelle pour l'emploi des jeunes
Offres d'emploi