INTERNSHIP - DEVELOPMENT OF A NAVIGATION ARCHITECTURE COMPARISON TOOL (A. D. I. R. S.) (H/F)
Par

Airbus

Stage

Toulouse

(

Haute-Garonne

)

Architecture
---
Description de l'offre
INTERNSHIP - DEVELOPMENT OF A NAVIGATION ARCHITECTURE COMPARISON TOOL (A. D. I. R. S.) (H/F)

Airbus Toulouse

Airbus is a global leader in aeronautics, space and related services. In 2016, it generated revenues of € 67 billion and employed a workforce of around 134,000. Airbus offers the most comprehensive range of passenger airliners from 100 to more than 600 seats. Airbus is also a European leader providing tanker, combat, transport and mission aircraft, as well as Europe's number one space enterprise and the world's second largest space business. In helicopters, Airbus provides the most efficient civil and military rotorcraft solutions worldwide.

Our people work with passion and determination to make the world a more connected, safer and smarter place. Taking pride in our work, we draw on each other's expertise and experience to achieve excellence. Our diversity and teamwork culture propel us to accomplish the extraordinary - on the ground, in the sky and in space.

Description of the job

An internship offer entitled "INTERNSHIP- DEVELOPMENT OF A NAVIGATION ARCHITECTURE COMPARISON TOOL (A. D. I. R. S.) (h/f)" has just opened at Airbus (Commercial Aircraft), in Toulouse.
You will join the teams of the Research Department, within the department in charge of developing and maintaining the A. D. I. R. S. system. (Air Data Inertial Reference System) and equipment for all AIRBUS programs. As part of the navigation system research, you will be asked to develop a tool that will be used to build and compare different atmospheric data architectures. This course has a strong software/programming component.
This internship will start on 5 February 2018 and will last for 6 months.
Profil recherché
Tasks & accountabilities

You will be responsible for the following key activities:

·  Understand the system itself (technologies, measured physical phenomena, etc...)
·  Develop a comparison tool (e. g. Matlab/Simulink or other software or computer culture)
·  Exchanging and communicating in a global framework

Required skills

You have the following experience and skills:

·  Currently in the last year of engineering school or equivalent (Master 2), your internship will allow you to validate a generalist or aeronautical oriented diploma.
·  Mastery in MATLAB / SIMULINK or equivalent
·  Minimum a basic knowledge in Systems (e. g. avionics systems - understanding and analysing an architecture)
·  Minimum a basic knowledge in technology : ability to understand the technology and parameters of air data (e. g. pressure measurement around an aircraft)
·  Software culture on other languages such as JAVA, C, Python and so on.
·  Ability to carry out in-depth technical analyses, but also to step back from more complex system analyses.
·  Curiosity
·  Strength of proposal
·  Team spirit and communication skills
·  Language skills: negotiation level in French and advanced in English
Aides étudiantes 💰
Vous avez droit jusqu'à 10 000€ d'aides par an !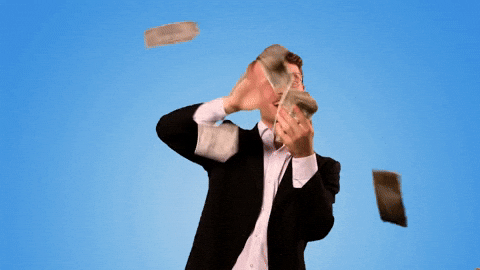 x
Reçois les offres qui te correspondent par email !
Des milliers de jobs sont disponibles pour toi sur Wizbii :)
Constructeur aéronautique, Airbus est aujourd'hui le leader mondial de la construction d'avions de ligne. Créé à la fin des années 1960 avec le projet A300, lancé à l'initiative de plusieurs pays européens, il fabrique des avions de 100 places (A318) à plus de 500 places (A380). Il appartient au groupe EADS, renommé « Airbus Group » en 2014, et présent sur 170 sites dans le monde. 6000 avions Airbus sont aujourd'hui en exploitation, avec une volonté du constructeur aéronautique de mettre l'accent sur la réduction de l'empreinte carbone (réduction de la quantité de CO2 produite par avion).
Airbus, dont le siège est situé près de Toulouse, compte 59 000 employés dans le monde et 15 sites principaux situés en France, Allemagne, Espagne et Royaume-Uni (ainsi que d'autres sites aux Etats-Unis, en Chine, au Moyen-Orient et au Japon).
1714 jobs disponibles chez Airbus
Trouve ton futur job sur Wizbii,
la 1ère plateforme professionnelle pour l'emploi des jeunes
Offres d'emploi