ATR - Structures Support Engineer Apprentice (m/f) - Ref. 18/23-E
Par

Airbus

Alternance

Blagnac

(

Haute-Garonne

)

Licence, M1, Bac +3/4

Ingénierie / Gestion de production
---
{[ sinceDateShort() ]}
24 vues
Description de l'offre
ATR - Structures Support Engineer Apprentice (m/f) - Ref. 18/23-E

ATR Toulouse

Founded in 1981, ATR has become world leader on the market for regional aircraft with 90 seats or less. Since its creation, ATR has sold over 1,500 aircraft to over 200 operators based in more than 100 countries. ATR planes have totalled over 28 million flights. ATR is a joint partnership between two major European aeronautical players: Airbus Group and Leonardo. The ATR headquarters are located in Toulouse. ATR is ISO 14001 certified, the international benchmark for respecting the environment.

Airbus is a global leader in aeronautics, space and related services. In 2017, it generated revenues of € 67 billion and employed a workforce of around 130,000. Airbus offers the most comprehensive range of passenger airliners from 100 to more than 600 seats. Airbus is also a European leader providing tanker, combat, transport and mission aircraft, as well as Europe's number one space enterprise and the world's second largest space business. In helicopters, Airbus provides the most efficient civil and military rotorcraft solutions worldwide.

Our people work with passion and determination to make the world a more connected, safer and smarter place. Taking pride in our work, we draw on each other's expertise and experience to achieve excellence. Our diversity and teamwork culture propel us to accomplish the extraordinary - on the ground, in the sky and in space.

Description of the job

Within the Engineering Structures Department, help ensure consistent engineering support to customers for structural queries.
Profil recherché
Tasks & accountabilities

As Structures Engineer, the candidate will:

·  Help providing consistent and timely technical support to customers
·  Evaluate customer requests regarding structural damage on in-service aircraft
·  Investigate existance of previous similar cases in order to ensure consistent support
·  Write Structural Repair Instructions of generic and specific nature, as required
·  Ensure aircraft airworthiness by making sure that structural repairs or deviations from the original design are compliant with applicable regulations.
·  Work with ATR's databases to help ensure adequate knowledge management

Possible interactions with customers, Structural Data (ESD, stress office), Repair Drawing Team (ESSD), Fleet Support Team (ESSF) and other ATR departments (customer support, spares engineering, safety, quality, etc)

This job requires an awareness of any potential compliance risks and a commitment to act with integrity, as the foundation for the Company's success, reputation and sustainable growth.

Required skills

We are looking for a candidate with the following skills and experience:

·  Degree (Bac 3 to 5 , Licence, Master 1 or 2) in aeronautical or mechanical engineering
·  Language skills (and level): English (B1)
·  IT skills (tools): Microsoft Office
·  Soft skills:
·  Autonomous, rigorous and with good organizational skills.
·  Open minded, positive thinking, great teamworker
·  Strong orientation to customers
Aides étudiantes 💰
Vous avez droit jusqu'à 10 000€ d'aides par an !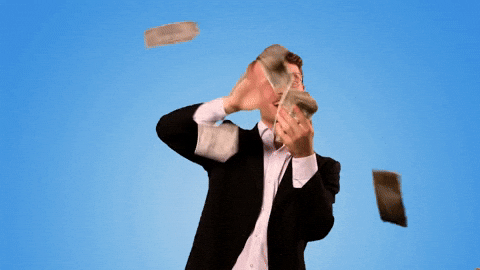 x
Reçois les offres qui te correspondent par email !
Des milliers de jobs sont disponibles pour toi sur Wizbii :)
Constructeur aéronautique, Airbus est aujourd'hui le leader mondial de la construction d'avions de ligne. Créé à la fin des années 1960 avec le projet A300, lancé à l'initiative de plusieurs pays européens, il fabrique des avions de 100 places (A318) à plus de 500 places (A380). Il appartient au groupe EADS, renommé « Airbus Group » en 2014, et présent sur 170 sites dans le monde. 6000 avions Airbus sont aujourd'hui en exploitation, avec une volonté du constructeur aéronautique de mettre l'accent sur la réduction de l'empreinte carbone (réduction de la quantité de CO2 produite par avion).
Airbus, dont le siège est situé près de Toulouse, compte 59 000 employés dans le monde et 15 sites principaux situés en France, Allemagne, Espagne et Royaume-Uni (ainsi que d'autres sites aux Etats-Unis, en Chine, au Moyen-Orient et au Japon).
1731 jobs disponibles chez Airbus
Trouve ton futur job sur Wizbii,
la 1ère plateforme professionnelle pour l'emploi des jeunes
Offres d'emploi