Rejoignez l'un des leaders mondiaux du marché des en-cas
http://www.mondelezinternational.fr
Agro-alimentaire
5000 employés
Description
Nous connaître :
Vous avez sans doute dégusté un produit Mondelēz International dans les derniers mois ! En effet nos marques sont présentes sur tous les circuits de distribution - supermarchés, commerces de proximité, restauration collective, distribution automatique, …. Et dans plus de 97 % des foyers français.
Mondelēz International " The power of big. and small. " : un géant, un groupe puissant certes, mais qui sait allier l'agilité et la flexibilité d'une start-up. Nous choisissons au quotidien la simplicité, la convivialité et la proximité à travers tous nos échanges et toutes nos relations
Présent dans 170 pays, Mondelēz International est un leader mondial sur ses catégories :
Chocolat (Milka, Toblerone, Côte d'Or…)
Biscuits (Lu, Oreo, Belvita…)
Chewing-gum/Bonbons (Hollywood, Krema, Carambar..)
Café et boissons en poudre (Tassimo, Carte Noire, Jacques Vabre....)
Avec 5000 collaborateurs, répartis sur 19 sites dont 16 sites de production, la France est une des plateformes de croissance essentielle du groupe.

Nous sommes une entreprise industrielle qui offre une multitude de métiers, de la recherche & développement à la commercialisation, en passant par la production.
Ils ont travaillé ici
#TeamMDLZ
#India
#JoyDeliveries
#ValentinesDay
#Innovation
Sharing sweet moments: #TeamMDLZ #India dreamt up this Cadbury Dairy Milk #JoyDeliveries Gift Box, a virtual reality enabled gift created to help celebrate the #ValentinesDay season! Exclusively available through Amazon India, the gift box comes alive through animation and personalized messages to show loved ones how much you care. #Innovation
#TeamMDLZ
#GreatPlace2Work
#SweetCareers
Streaming live now! Nasdaq chats with #TeamMDLZ chocolate tester, Angela, about what it's like to taste chocolate for a living. #GreatPlace2Work #SweetCareers
#Bournville
#UK
#TeamMDLZ
#GreatPlace2Work
Creating moments of joy: Take a virtual tour of our #Bournville #UK plant for a behind the scenes look at how #TeamMDLZ brings Cadbury Dairy Milk chocolate to life! Hungry to contribute and develop your career in a fun, flexible and fast-paced environment? Explore our rewarding career opportunities in the world of manufacturing. #GreatPlace2Work
Derniers jobs
Internship

Portland (United States)
Retrouve-nous aussi
Nous recrutons !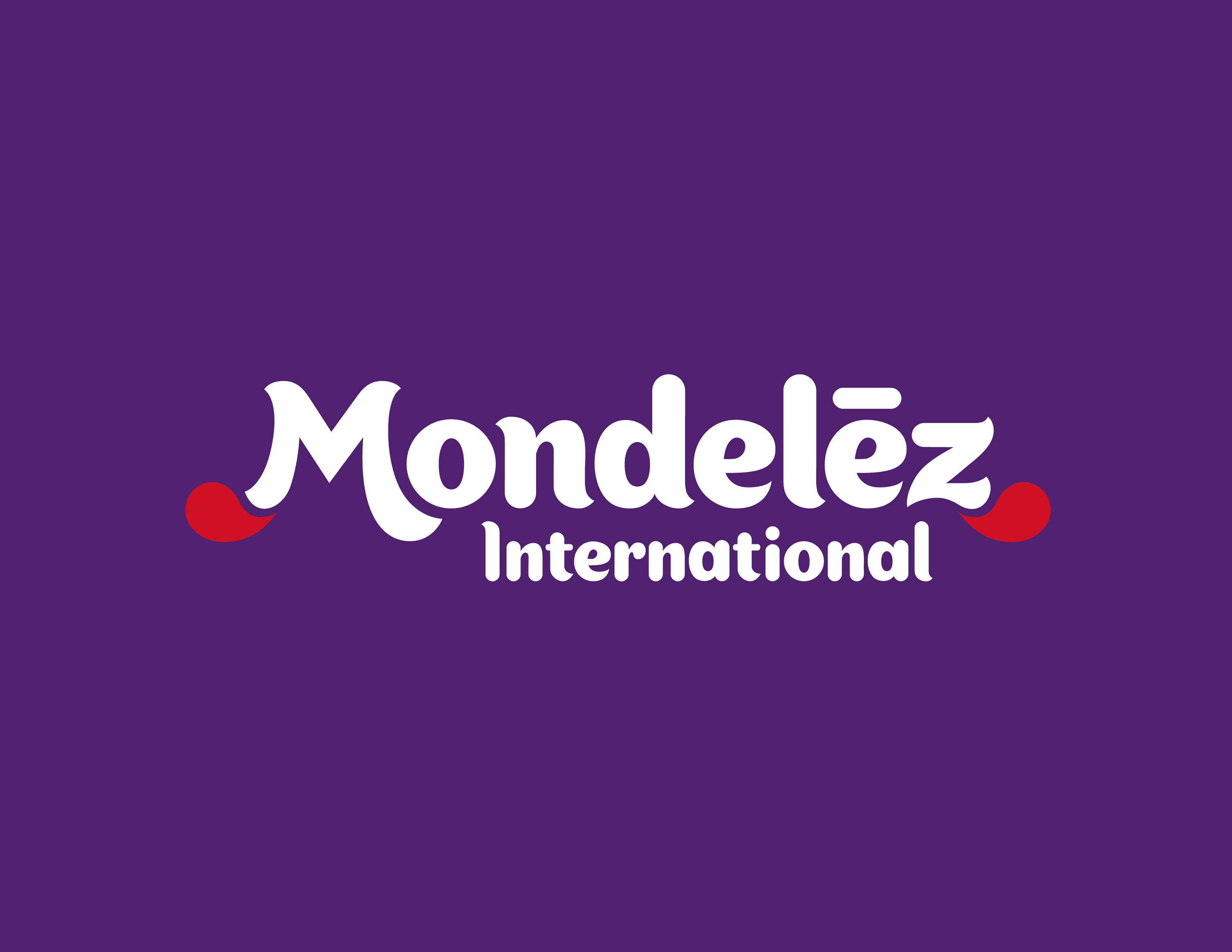 De grandes marques, de vraies opportunités...
Mondelēz International, un des leaders mondiaux du marché des en-cas, porteur de nombreuses marques prestigieuses, propose une multitude de métiers :
Manufacturing, Marketing, Ventes, Finance, Achats, Supply chain, Qualité, R&D...
Plus qu'une expérience, un parcours de carrière dans un grand groupe au business modèle résolument européen. En effet, Mondelēz International sait reconnaître la performance et faire évoluer ses talents.
Nous adorons ce que nous faisons… Alors rejoignez-nous ! Et profitez d'un environnement stimulant où vous serez en contact avec des gens passionnés, qui se dépassent au quotidien au service de leur entreprise.
Derniers jobs
Portland (United States) - A négocier
Milan (Italy) - A négocier
Internship

HR Trainee
Corinth (United States) - A négocier
Columbia (United States) - A négocier
Ils ont travaillé ici
Opérations Spéciales
#CatchMeTender
Mikado : Le biscuit qui en dit long sur vous !

Carambar : La Blague à 1 Franc !

Carambar lance une grande opération avec l'association Le Rire Médecin : "La Blague à 1 franc".
Pendant 1 mois, échangez vos francs contre des Carambar! Découvrez-en plus dans cette vidéo et sur le site de l'opération : https://www.blaguea1franc.fr/
Derniers jobs
Internship

Portland (United States)
Retrouve-nous aussi
Derniers jobs
Internship

Portland (United States)
Retrouve-nous aussi