Student Internship in our Verification Engineering Group within Device Development (from May 2018, 6-12 months)
Par

Roche

Stage

Basel

(

Switzerland

)

Ingénierie / Gestion de production
---
{[ sinceDateShort() ]}
5 vues
Description de l'offre
  Job facts

The Department Device Development at F. Hoffmann-La Roche is responsible for the development of medical devices and combination products for research & development (R&D) portfolio drug products. The department`s activities comprise a wide range of engineering disciplines ranging from the initial definition of product requirements to first commercialization and subsequent product care considering required regulatory, legislative, ecological, economical and technical aspects.

Within the department, the Section Verification Engineering is mainly responsible for the generation and management of experimental and current Good Manufacturing Practice (cGMP) verification activities providing objective evidence that the medical device/combination products perform according to patient`s and technical expectations. Thereby, the Section Verification Engineering supports the evaluation, selection, design, development, characterization, and industrialization of medical devices and combination products (e.g., pre-filled syringe, needle safety device, autoinjector, injector pen, infusion pump, new & break-through & platform technology, special packaging).

As an intern you will be part of the Verification Engineering group.

The internship project will focus on implementing new test equipment for residual stress analysis of glass and plastics, define best practice protocols for method implementation, investigate method applicability to day-to-day projects

and support practical testing and characterization for related projects. During the internship you will be assigned to a mentor who supports you.

The following responsibilities will be assigned to you:

·  Research and coordinate a significant project including
·  Technical assessment
·  Documentation
·  Statistical analysis
·  Summary and presentation of results

Further take away opportunities that we offer for our interns:

·  Many learning and training opportunities that will help improve your personal development and can significantly influence your own career
·  Learn to move in a global company, to network and to collaborate with stakeholder groups
·  Be a member of our Interns Network and get to experience the culture of Basel in the heart of Europe

·  Who we are

Basel is the headquarters of the Roche Group and one of its most important centres of pharmaceutical research. Over 8,500 people from approximately 90 countries work in Basel, which is one of Roche`s largest sites. Read more .

Roche is an equal opportunity employer.
Profil recherché
Who you are

You're someone who wants to influence your own development. You're looking for a company where you have the opportunity to pursue your interests across functions and geographies. Where a job title is not considered the final definition of who you are, but the starting point.

You are an enrolled student at an university pursuing a qualification in pharmaceutical, natural science, biomedical, engineering, materials science or similar subject.

Ideally, you have already gained first experiences in the development and characterization of medical devices and combination products.

Further requirements include:

·  Demonstrable practical knowledge of optical / spectroscopic test methods (e.g. polarimetry), practical knowledge of functional/physical test methods is of advantage (e.g., tensile/compression testing (Zwick))
·  Detail orientation and analytical thinking
·  Excellent documentation, presentation and interpersonal skills as well as flexible and versatile attitude
·  Team player with strong oral and written communication skills
·  Very good IT knowledge and command of spoken/written English, German speaking is of advantage

The starting date of this internship is May 2018 or upon availability. Please clearly indicate your preferred starting date and duration of internship (6 to 12 months) in your cover letter.

Applications need to include a CV and a motivation letter.

Due to regulations non-EU/EFTA citizens must provide a certificate from the university stating that an internship is mandatory as part of the application documents.

· 
Aides étudiantes 💰
Vous avez droit jusqu'à 10 000€ d'aides par an !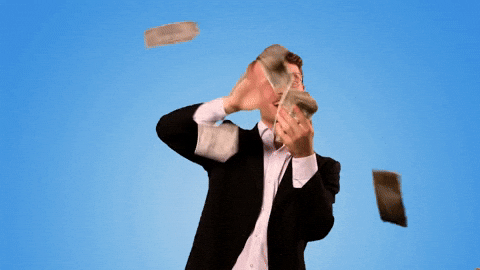 x
Reçois les offres qui te correspondent par email !
Des milliers de jobs sont disponibles pour toi sur Wizbii :)
À propos de

Roche
La société présente depuis 2004 deux sections parallèles, le secteur pharmaceutique et le secteur diagnostic. Numéro un mondial dans les médicaments contre le cancer ainsi qu'en virologie, le groupe dirigé par le Dr Severin Schwan se focalise essentiellement dans la « médecine individualisée ».
La société est présente commercialement dans 150 pays. Son siège se situe à Bâle en Suisse. Son chiffre d'affaires s'est élevé en 2016 à 50,576 milliards de francs suisses. La société a dépensé 9,915 milliards de francs suisses en recherche et développement. En 2016, l'entreprise compte 94 000 salariés environ
1446 jobs disponibles chez Roche
Pleasanton (United States of America)
Trouve ton futur job sur Wizbii,
la 1ère plateforme professionnelle pour l'emploi des jeunes