Apprenticeship – Junior Product Manager M/F – Paris 12
Par

Natixis

Alternance

Île-de-France

(

France

)

Ingénierie / Gestion de production
---
Description de l'offre
Description de l'entreprise

Natixis is the international corporate and investment banking, asset management, insurance and financial services arm of Groupe BPCE, the 2nd-largest banking group in France with 31 million clients spread over two retail banking networks, Banque Populaire and Caisse d'Epargne.

With more than 17,000 employees, Natixis has a number of areas of expertise that are organized into four main business lines: Asset & Wealth Management, Corporate & Investment Banking, Insurance and Specialized Financial Services.

A global player, Natixis has its own client base of companies, financial institutions and institutional investors as well as the client base of individuals, professionals and small and medium-size businesses of Groupe BPCE's banking networks.

Natixis is looking for a :

Junior Product Manager for a one year contract starting in September 2018 .

Poste et missions

Global Transaction Banking's Marketing and Innovative Solutions department creates products and solutions tailored to the needs of Natixis' large customer base in cash management, Liquidity management, Trade Finance and Correspondent Banking.

Within a team of 10 people you will be under the responsibility of the innovative and disruptive solutions project manager to carry out the following missions:

·  Keep up-to-date with new technologies and news in the financial sphere ;
·  Update marketing materials ;
·  Contribute to the development of new products ;
·  Contribute to various marketing projects (events, new product launches, creation of videos, creation of ebooks, etc.) ;
·  Manage relationships with the other departments in the bank (sales, communication, operations) ;
·  Participate in daily reflections on innovation and disruption.
Profil recherché
Profil et compétences requises

You are currently student in Marketing's Master degree   (University or Business School).

Your skills and command of the Office Pack are excellent. You are passionate about new technologies (Blockchain, Big data, etc.). You are also fluent in English.

Design skills would be a plus.

If you are rigorous, curious and proactive, you are good team player and you are able to exchange easily with the team and other interlocutors within the bank, do not hesitate to apply to this apprenticeship job offer !

Please indicate your sandwich course planning and the type of contract (professionnalisation or apprentissage).

< Back to previous page
Aides étudiantes 💰
Vous avez droit jusqu'à 10 000€ d'aides par an !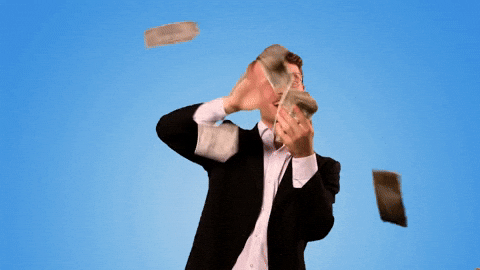 x
Reçois les offres qui te correspondent par email !
Des milliers de jobs sont disponibles pour toi sur Wizbii :)
Natixis est une banque issue de la fusion de la Banque populaire et la Caisse d'épargne au sein du groupe BPCE, dont le siège est à Paris. Natixis, présent dans 68 pays (Amériques, Asie-Océanie et Europe Moyen-Orient Afrique) se concentre sur les secteurs de la banque de grande clientèle, épargne et assurances et services financiers spécialisés.
Natixis offre à tous ses collaborateurs des perspectives d'évolution au sein de la société à la hauteur de leur ambition et leurs capacités. C'est pourquoi faire le choix d'intégrer une entreprise à rayonnement international vous permettra de développer les limites de votre métier. Que vous ayez un profil RH, informatique ou commercial vous serez amenés à vous dépasser pour appuyer le niveau d'expertise de Natixis vis-à-vis de ses clients.
L'année dernière, Natixis a accueilli près de 2000 jeunes en stage, 700 en contrat d'apprentissage et de professionnalisation, et environ une centaine d'étudiants en V.I.E. La société est en constante recherche de talents que ce soit pour le siège parisien ou les autres centres régionaux (Lyon, Caen, Rennes, Nantes, Grenoble, Toulouse, Marseille...).
41 jobs disponibles chez Natixis
Trouve ton futur job sur Wizbii,
la 1ère plateforme professionnelle pour l'emploi des jeunes
Offres d'emploi