C++ Developer
Grenoble

août 2017

A négocier

Master, Bac +5

Développement informatique

c++ - logiciel - développement - développeur - software
6 personnes ont déjà candidaté
L'offre a été consultée 278 fois
Mission
C++ Developer
Job Summary

You will design and develop innovative audio software in C++, for both Slate Digital and Eiosis products. You will be closely involved in the quality of our products, improving existing parts and designing new features of our framework, and participating in building a great user experience. You are proactive, aware of technical advances, and love to innovate and propose solutions.

This job requires creativity, curiosity and attention to detail. You will define and improve the user experience and interfaces in close cooperation with the development team, implement and optimize audio algorithms, graphical elements and features, increase customer satisfaction with robust code, framework optimization, state-of-the-art coding practices and procedures.

For this position, you are willing to be proactive, to be trained by our qualified team and to learn quickly about our methods and quality requirements.
Profil
Excellent C++ skills and knowledge, source code management
Development focused on the optimization, quality and reusability of the code
Ability to propose and defend new ideas
Collaborative mindset, creative, dynamic team working
Good written and spoken English
Python skills are a plus
Entreprise
Site internet: http://www.eiosis.com
Qui nous sommes
Eiosis, c'est une petite équipe composée de personnalités variées qui mettent leurs compétences au service de leur passion ; la musique.
Basée au cœur des Alpes, Eiosis est connue et reconnue dans le monde entier grâce à des produits innovants développés aussi pour sa marque américaine : Slate Digital.
En pleine croissance, c'est avec beaucoup d'idées et de projets que nous recherchons de nouveaux talents pour rejoindre l'équipe.
Vous êtes ambitieux (-se) et vous voulez évoluer dans un environnement agréable et stimulant ? Rejoignez-nous !
Ce que nous faisons
Des plugins audio, c'est-à-dire des logiciels permettant le traitement et la modification d'un signal audio (mixing & mastering).
Nos produits s'adressent aux professionnels de la musique en général ; aux musiciens, aux ingénieurs du son, aux studios d'enregistrement mais aussi aux amateurs exigeants qui veulent utiliser des logiciels professionnels de traitement du son.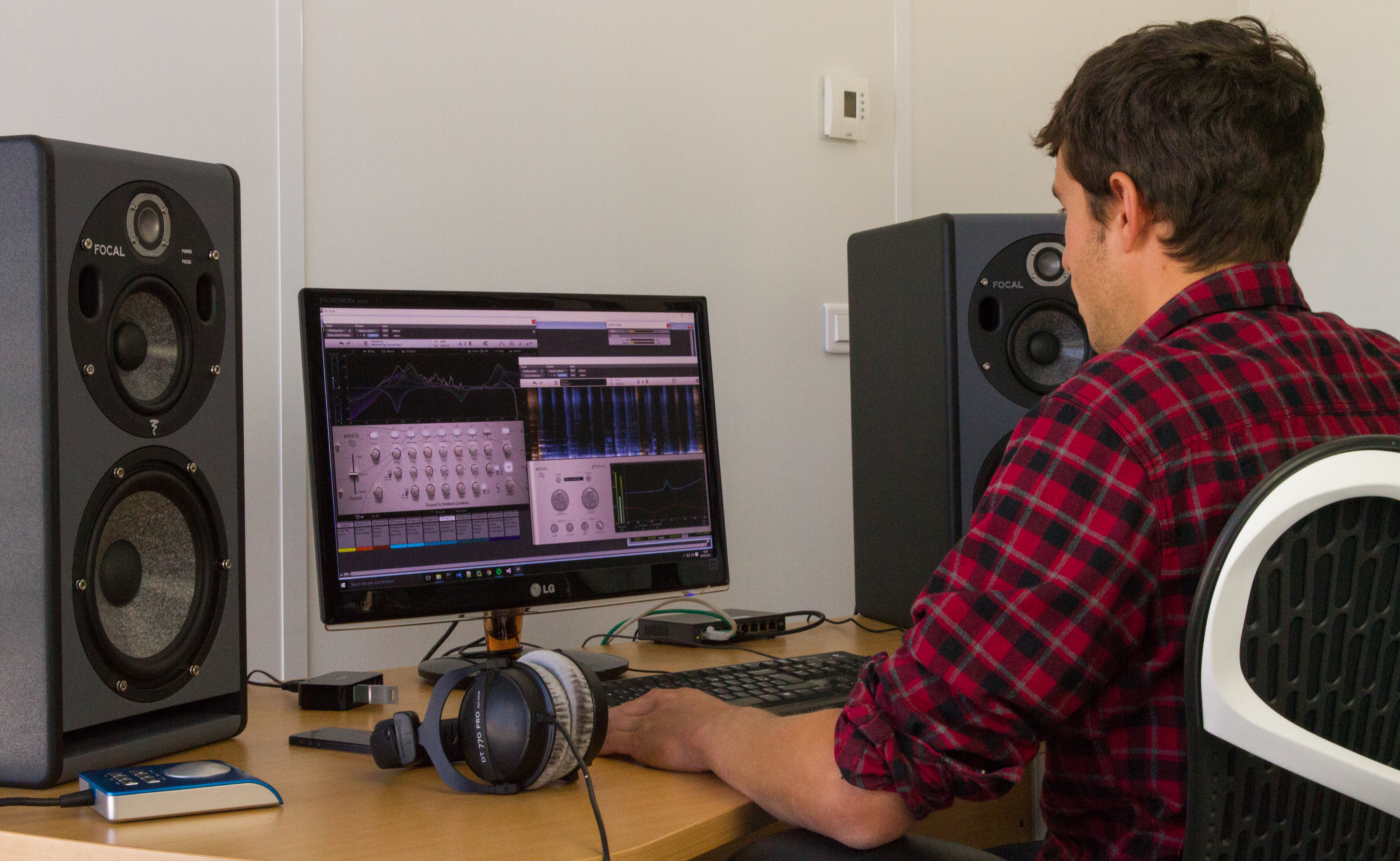 Offres d'emploi
Ils ont travaillé ici