Sales Support – Apprentice – France
Par

Cisco System

Alternance

Issy-les-Moulineaux

(

Hauts-de-Seine

)

Commerce / Vente
---
{[ sinceDateShort() ]}
19 vues
Description de l'offre
Location:

Issy Les Moulineaux, Ile De France, France

Area of Interest

Sales - Services, Solutions, Customer Success

Job Type

Apprentice

Technology Interest

*None

Job Id

1229298
New
Location: Paris, France
Start Date : January 2019
Cisco is the worldwide leader in networking technologies that transforms how people live, work, play and learn with a very rich portfolio of products and services, around three major architectures: borderless networking, collaboration, data center virtualization. It's an exciting time to work at Cisco. Every day we connect people to the network and make it come to life. Whether it's using e-learning to educate students far from city centers or downloading the entire Library of Congress in seconds, our networking technology has not only revolutionized the way people do things, but who they are.
We are currently offering a sales apprenticeship in the Services entity of Cisco France.
Our Opportunity
Apprentice will be working for the Services entity of Cisco France directly reporting to the Country Manager.
Main project/duties:
• Have specific activities supporting the Large Accounts Services Account Managers and help the sales team on each stage of the selling process.
• Support the Client Leads in charge of the Largest French Enterprises Accounts for managing catalog evolution and international opportunities follow up.
• Help the Channel team in charge of Cisco Partners and have the opportunity to work with our largest partners in France.
• Support the Services Support Managers team in charge of the largest South of Europe accounts.
Through those tasks, the apprentice will have the opportunity to discover the full range of Cisco Product and Services selling activities.
Apprentice will be fully integrated into the team and participate in all team's activity (team meeting, off site.)
Apprentice Responsibilities:
• Tasks will be mainly focused on supporting the sales team optimizing Cisco revenue.
• Help analyzing the customers installed base and monitor services coverage to optimize revenue.
• Responsible on some orders booking and work very closely with the account teams.
• Provide information for supporting international opportunities with the Global teams
Professional Competencies
• Willing to pursue your career as a sales representative
• Good level of business English mandatory.
• Good level of knowledge on Excel and Powerpoint.
• Good communication skills, comfortable to talk in front of clients
• Open minded, very motivated to learn new things and hardworking
Education and knowledge required
• Currently pursuing an undergraduate or graduate degree in a Business School or equivalent,
• Must be able to live and work in the country of your application, without additional visa support or sponsorship
• Student looking for a two year apprenticeship (Professionalisation or Apprentice Contract)
Aides étudiantes 💰
Vous avez droit jusqu'à 10 000€ d'aides par an !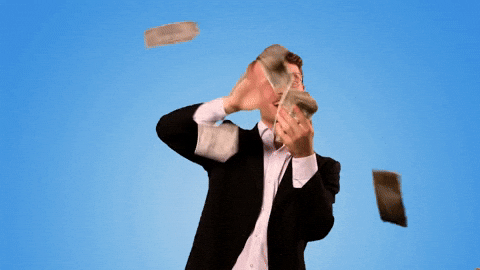 x
Reçois les offres qui te correspondent par email !
Des milliers de jobs sont disponibles pour toi sur Wizbii :)
À propos de

Cisco System
635 jobs disponibles chez Cisco System
Cisco System

Milpitas (United States of America)

Cisco System

San Jose (United States of America)

Cisco System

Praktikum
Berlin (Deutschland)
Trouve ton futur job sur Wizbii,
la 1ère plateforme professionnelle pour l'emploi des jeunes
Offres d'emploi