Building serverless functions with Docker and Kubernetes (H/F) en Stage
Par

Atos

Stage

Seclin

(

Nord

)

Art / Culture / Mode
---
{[ sinceDateShort() ]}
16 vues
2018-10-19T23:38:46+0000
Description de l'offre
About Worldline

Worldline [Euronext: WLN] is the European leader in the payments and transactional services industry. Worldline delivers new-generation services, enabling its customers to offer smooth and innovative solutions to the end consumer. Key actor for B2B2C industries, with nearly 45 years of experience, Worldline supports and contributes to the success of all businesses and administrative services in a perpetually evolving market. Worldline offers a unique and flexible business model built around a global and growing portfolio, thus enabling end-to-end support. Worldline activities are organized around three axes: Merchant Services, Mobility & e-Transactional Services and Financial Services including equensWorldline. Worldline employs more than 9,400 people worldwide, with estimated pro forma revenue of more than € 1.5 billion on a yearly basis. Worldline is an Atos company. worldline.com

Contexte du stage:

L'avenir du Web se construit autour des solutions Cloud OpenSource. les grands acteurs du Cloud public comme Google, Amazon Web Services ou Azure fournissent déjà des infrastructures allant du IaaS au Paas. Mais ils proposent aussi des nouvelles offres de type «Function As A Service » alias«FaaS» alias « ServerLess ».

Pour répondre à ces besoins, le monde OpenSource propose des solutions visant à faciliter la mise en place de ce type de service sur des solutions sur la plupart des solutions de «PaaS»

Le projet :

Lors de votre stage, vous participerez à la phase d'étude stratégique des solutions OpenSource existantes. Afin de mettre en œuvre ces concepts, vous participerez au déploiement de la solution sélectionnée sur notre solution de «PaaS».

Pour faciliter le déploiement de votre application, vous serez initié au déploiement Web sur nos environnements de «PaaS»

A la fin du stage, vous aurez apprisà:

· Maitriser les standards du développement et du test des applications «Full Cloud ».
· Travailler en équipe avec les collaborateurs des équipes produits, projets, architectes, déploiements, exploitation, et avec des équipes Nearshore/offshore.
· Comprendre les problématiques de production : performances, haute disponibilité, surveillance, ...

Why work at Worldline?
Our success comes from strong skills, new ideas, diverse points of view and the energy of all women and men from Worldline. Not only do they represent our Human Capital, they are also key players in our success. We make managing our talents a major asset in the success of our business.
But, at Worldline, we do more than just managing our talents. It is our top priority to involve them, inspire them, and develop them. In line with our guiding principle "Build your career and grow with us", it is our mission to ensure that their potential can grow and flourish through the numerous development programs and career opportunities we offer.

Your Application
If you wish to apply for this position, please click below to complete our online application form and attach your CV in either Word, rtf or text format.
Atos does not discriminate on the basis of race, religion, colour, sex, age, disability or sexual orientation. All recruitment decisions are based solely on qualifications, skills, knowledge and experience and relevant business requirements.
We are committed to making reasonable adjustments to the applications process for people with disabilities.
Aides étudiantes 💰
Vous avez droit jusqu'à 10 000€ d'aides par an !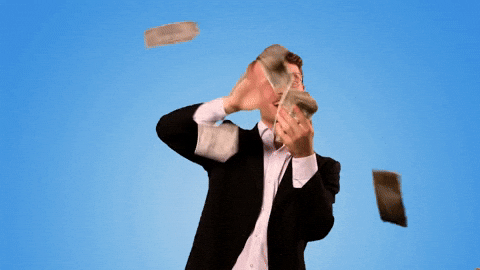 x
Reçois les offres qui te correspondent par email !
Des milliers de jobs sont disponibles pour toi sur Wizbii :)
À propos de

Atos
A propos d'Atos
Atos SE (Société Européenne), est une entreprise leader de services numériques avec un chiffre d'affaires annuel pro forma de l'ordre de 12 milliards d'euros et environ 100 000 collaborateurs dans 72 pays. Atos fournit à ses clients du monde entier des services de conseil et d'intégration de systèmes, d'infogérance, de Big Data et de Sécurité, d'opérations Cloud et des services transactionnels par l'intermédiaire de Worldline, le leader européen et un acteur mondial dans les services de paiement. Grâce à son expertise technologique et sa connaissance sectorielle pointue, Atos sert des clients dans différents secteurs : Industrie, Distribution, Transports, secteur Public, Santé, Services financiers, Télécoms, Défense et Sécurité, Médias et Services.
Atos déploie les technologies qui accélèrent le développement de ses clients et les aident à réaliser leur vision de l'entreprise du futur. Atos est le partenaire informatique mondial des Jeux Olympiques et Paralympiques. Le Groupe est coté sur le marché Euronext Paris et exerce ses activités sous les marques Atos, Bull, Canopy, Worldline, Atos Consulting, Atos Worldgrid et Unify.
Pour plus d'information : fr.atos.net
About Atos
Atos SE (Societas Europaea) is a leader in digital services with pro forma annual revenue of circa € 12 billion and circa 100,000 employees in 72 countries. Serving a global client base, the Group provides Consulting & Systems Integration services, Managed Services & BPO, Cloud operations, Big Data & Cyber-security solutions, as well as transactional services through Worldline, the European leader in the payments and transactional services industry. With its deep technology expertise and industry knowledge, the Group works with clients across different business sectors: Defense, Financial Services, Health, Manufacturing, Media, Utilities, Public sector, Retail, Telecommunications, and Transportation.
Atos is focused on business technology that powers progress and helps organizations to create their firm of the future. The Group is the Worldwide Information Technology Partner for the Olympic & Paralympic Games and is listed on the Euronext Paris market. Atos operates under the brands Atos, Atos Consulting, Atos Worldgrid, Bull, Canopy, Unify and Worldline.
For more information, visit: atos.net
1506 jobs disponibles chez Atos
Stage
Bezons (Val-d'Oise)

Frankfurt am Main (Deutschland)
Trouve ton futur job sur Wizbii,
la 1ère plateforme professionnelle pour l'emploi des jeunes
Offres d'emploi