Apprenticeship Cyber security Marketing (F/H)
Par

Atos

Alternance

Paris

(

Paris

)

Marketing
---
{[ sinceDateShort() ]}
21 vues
Description de l'offre
Atos est un leader international de la transformation digitale avec environ 100 000 collaborateurs dans 73 pays et un chiffre d'affaires annuel de l'ordre de 13 milliards d'euros. Numéro un européen du Big Data, de la Cybersécurité, des supercalculateurs et de l'environnement de travail connecté, le Groupe fournit des services Cloud, solutions d'infrastructure et gestion de données, applications et plateformes métiers, ainsi que des services transactionnels par l'intermédiaire de Worldline, le leader européen des services de paiement. Grâce à ses technologies de pointe et son expertise digitale & sectorielle, Atos accompagne la transformation digitale de ses clients dans les secteurs Défense, Finance, Santé, Industrie, Médias, Énergie & Utilities, Secteur Public, Distribution, Télécoms, et Transports. Partenaire informatique mondial des Jeux Olympiques et Paralympiques, le Groupe exerce ses activités sous les marques Atos, Atos Consulting, Atos Worldgrid, Bull, Canopy, Unify et Worldline. Atos SE (Societas Europea) est une entreprise cotée sur Euronext Paris et fait partie de l'indice CAC 40.

Pour plus d'information : fr.atos.net

Context & Mission

Every successful IT service and solutions company needs to continually prove to clients that it understands their particular challenges and ambitions. Atos runs a series of specific marketing functions focused on its chosen target sectors. The Cyber Security Marketing team is responsible for ensuring that Atos achieves the highest possible profile and business success in these activities.

The mission is two-way. Not only must the team ensure that clients and potential clients are eager to do business with Atos. The team must also ensure that across Atos, employees learn about trends and opportunities in these activity.

The Evidian Cyber Security marketing team is working with colleagues in different countries working collaboratively together – your first responsibility will be to get to know your colleagues, and to learn how to work with them using the full range of Atos communication tools – from conferencing to social networking.

You will also need to understand Atos Global marketing, gaining a good working knowledge of all techniques employed. These include recently adopted automated marketing processes and tools.

You will be assigned specific projects, and must be willing to take personal responsibility for these – naturally with the support and guidance of your colleagues.

We will determine which projects suit you best on the basis of company need, and on your own interests and preferences. Projects could involve:

· Marketing support for commercial development
· Design and delivery of marketing campaigns to promote specific Atos Cyber Security offers
· Creating specific reference materials to help showcase Atos achievements
· Web update information and improvement
· Events management

You will also need to report on the progress and results of the tasks for which you are given responsibility.

You may also need to work with third party contractors, helping to coordinate the production of marketing materials or events to the highest professional standards.

What will you gain from this intern position?

· An inside view on international B2B marketing from the point-of-view of a major enterprise
· An understanding of the latest techniques in marketing automation
· A deep dive into the industry trends and opportunities driving three of the most dynamic business sectors in the world today

Required profile

Education: university or business school, ideally with specialization in marketing and/or international commerce. If you already have 3 to 4 months experience in a working environment from a previous internship, this will be an advantage. Duration of the apprenticeship: 2 to 3 years.

Skills and competences:

· Great organizational skills
· Good spoken and written English.
· Basic German or French appreciated – other languages are always an advantage
· Excellent analytical and numerical skills
· Highly computer-literate
· Self-motivated – you will be expected to work independently

We will also want to benefit from your own experience and skills – so do feel free to share these with us. If, for example, you are an active blogger or have interesting experience in social networking groups, do let us know.

Chez Atos la diversité est au cœur de notre politique RH. C'est pourquoi nos métiers sont tous accessibles aux personnes en situation de handicap, et ce quelle que soit la nature de leur handicap.

Les plus «made in Atos» ?

L'opportunité d'acquérir des compétences de pointes :

Rejoindre Atos, c'est se donner les moyens d'acquérir des compétences et des connaissances dont vous avez besoin pour une carrière réussie. Ces compétences sont continuellement mises à jour grâce à des programmes de formation sur des nouvelles technologies et techniques, proposés notamment par notre plateforme Atos University, qui propose plus de 10 000 modules de formation et a certifié plus de 1 000 experts en 2016.

Avantages Groupe :

Programme « Cooptation », accord sur le télétravail, facilité d'accès à la mobilité interne, formation en e-learning accessible à tous, nombreuses offres préférentielles avec le CE, programme de bien-être au travail…

Wellbeing@work : Pouvoir allier aspiration personnelles et besoins de l'entreprise:

Au travers son programme Wellbeing@work, Atos a pour ambition de se positionner comme un employeur de référence, en participant à l'enquête Great Place to Work. Plus de 300 initiatives sont déployées en ce sens pour le bien-être au travail des salariés du Groupe (télétravail, Zéro e-mail et réseau social d'entreprise, reconnaissances & récompenses, plateforme de e-learning accessible à tous, semaine du bien-être au travail…).
Aides étudiantes 💰
Vous avez droit jusqu'à 10 000€ d'aides par an !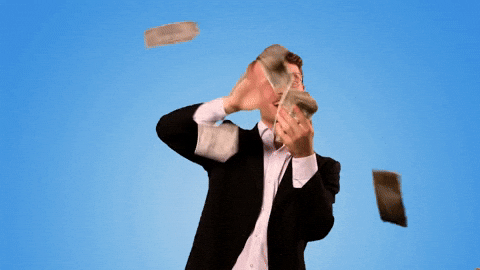 x
Reçois les offres qui te correspondent par email !
Des milliers de jobs sont disponibles pour toi sur Wizbii :)
À propos de

Atos
A propos d'Atos
Atos SE (Société Européenne), est une entreprise leader de services numériques avec un chiffre d'affaires annuel pro forma de l'ordre de 12 milliards d'euros et environ 100 000 collaborateurs dans 72 pays. Atos fournit à ses clients du monde entier des services de conseil et d'intégration de systèmes, d'infogérance, de Big Data et de Sécurité, d'opérations Cloud et des services transactionnels par l'intermédiaire de Worldline, le leader européen et un acteur mondial dans les services de paiement. Grâce à son expertise technologique et sa connaissance sectorielle pointue, Atos sert des clients dans différents secteurs : Industrie, Distribution, Transports, secteur Public, Santé, Services financiers, Télécoms, Défense et Sécurité, Médias et Services.
Atos déploie les technologies qui accélèrent le développement de ses clients et les aident à réaliser leur vision de l'entreprise du futur. Atos est le partenaire informatique mondial des Jeux Olympiques et Paralympiques. Le Groupe est coté sur le marché Euronext Paris et exerce ses activités sous les marques Atos, Bull, Canopy, Worldline, Atos Consulting, Atos Worldgrid et Unify.
Pour plus d'information : fr.atos.net
About Atos
Atos SE (Societas Europaea) is a leader in digital services with pro forma annual revenue of circa € 12 billion and circa 100,000 employees in 72 countries. Serving a global client base, the Group provides Consulting & Systems Integration services, Managed Services & BPO, Cloud operations, Big Data & Cyber-security solutions, as well as transactional services through Worldline, the European leader in the payments and transactional services industry. With its deep technology expertise and industry knowledge, the Group works with clients across different business sectors: Defense, Financial Services, Health, Manufacturing, Media, Utilities, Public sector, Retail, Telecommunications, and Transportation.
Atos is focused on business technology that powers progress and helps organizations to create their firm of the future. The Group is the Worldwide Information Technology Partner for the Olympic & Paralympic Games and is listed on the Euronext Paris market. Atos operates under the brands Atos, Atos Consulting, Atos Worldgrid, Bull, Canopy, Unify and Worldline.
For more information, visit: atos.net
1375 jobs disponibles chez Atos
Trouve ton futur job sur Wizbii,
la 1ère plateforme professionnelle pour l'emploi des jeunes
Offres d'emploi