Apprenticeship/Internship:Business Continuity Plan support
---
{[ sinceDateShort() ]}
11 vues
2017-01-05T16:49:00+0000
Description de l'offre
Join us and shape the future of travel

Shaping the future of travel has always been important to us at Amadeus. Today, with technology getting smarter by the minute, that future is more exciting than ever.

We work at the heart of the global travel industry. Amadeus offers you the opportunity to learn and grow and drive your own progression in an exciting and multicultural environment.

Our people are driven by a passion for 'Where next?' If you want to shape your career and the future of travel, Amadeus is the place for you.

Team Description

In this team, we are responsible for the day-to-day facility and security & safety operations, with budget accountability. Ensure maximum performance and achievement of all contract delivery requirements.

Welead a team responsible for ensuring the appropriate and smooth functioning of the different facilities in the Company in order to provide employees with the best possible working environment. We are also responsible for the office allocation, in order to ensure the optimal occupation of workspace in Amadeus premises.

Main responsibilities

Once the recovery plan documentation is complete, it must be tested regularly to ensure that recovery capability remains viable. Amadeus management should carefully select a testing strategy. Specific tasks should be developed that are appropriate to the selected testing strategy. Examples of test types are described below.

Table top/Walk-through Exercises

· Uses a specific scenario and injected messages simulating information.
· Participants discuss anticipated actions while in a controlled environment.
· Facilitator used to keep the discussions focused.
· The information derived from a table top exercise included lessons learned, plan revisions, and new ideas for procedures.

Partial/Component-scale Exercises

· A portion of the company participating, i.e. voice, telecom, system(s) mid/systems, separate business functions or services.
· Conducted to evaluate a limited number of objectives
· Simulated conditions
· Shorter in duration than a full-scale exercise.

End-to-end/Full-scale Exercises

· Close to an actual event as possible.
· Evaluates the operations capabilities of emergency management over an extended period of time.
· Overall plan is tested.
· Designed to stress the company's ability to accomplish their mission under realistic conditions.

Test Reporting

A BCP Test Participant Feedback Form will be prepared and distributed following each business recovery test. This test report identifies problems encountered, recommends solutions, and documents the lessons learned. All aspects of the test are evaluated by both the persons responsible for conducting the test and by an independent group.

Amadeus management uses the test report to assess the effectiveness of the Business Continuity Plan in reducing the impact and risk of losing automated processing support to an acceptable level. Management also uses the test report to ensure that lessons learned from the test are incorporated into the recovery plan to improve the chances of successful recovery operations.

Requirements

Communicate effectively: speak, listen and write in a clear, thorough and timely manner using appropriate and effective communication tools and techniques. Work cooperatively and effectively with others to set goals, resolve problem, and make decisions that enhance organizational effectiveness. Set priorities, develop a work schedule, monitor progress towards goals.

English: fluent

Any duplication and display of partial or full content of our job advertisement on any support, such as brochures, websites, mail, emails, this list is not exhaustive, is strictly forbidden without prior formal Amadeus' authorisation.

Recruitment agencies:Amadeus does not accept agency resumes. Please do not forward resumes to our jobs alias, Amadeus employees or any other company location. Amadeus is not responsible for any fees related to unsolicited resumes.
Aides étudiantes 💰
Vous avez droit jusqu'à 10 000€ d'aides par an !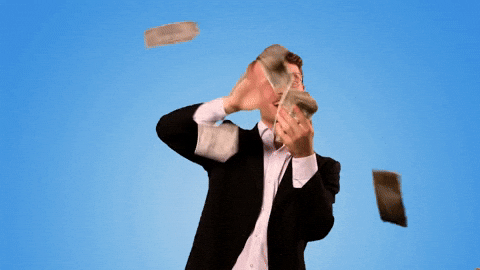 x
Reçois les offres qui te correspondent par email !
Des milliers de jobs sont disponibles pour toi sur Wizbii :)
Technologies et services de l'information
14000 employés
Nous connaitre
Amadeus est le leader mondial de solutions technologiques pour l'industrie du voyage.
Nos solutions simplifient les déplacements de centaines de millions de voyageurs par an. C'est une grande responsabilité dont nous sommes très fiers. Amadeus est présent à chaque étape du voyage. Nous fournissons la technologie qui fait progresser l'industrie, de la recherché initiale à la réservation, de la tarification à l'émission des billets, de la gestion des réservations à la coordination des procédures d'enregistrement et de départ.
Amadeus Nice est le principal centre de R&D du Groupe et une plateforme clé pour les services commerciaux et le support client. Installé au cœur du plus grand pôle technologique d'Europe, entre mer et montagne, notre campus offre un environnement multiculturel exceptionnel où plus de 3 400 personnes d'une soixantaine de nationalités différentes travaillent ensemble.
Aucun job disponible chez Amadeus Nice
Trouve ton futur job sur Wizbii,
la 1ère plateforme professionnelle pour l'emploi des jeunes
Offres d'emploi