Apprenticeship: iWatch app for CheckMyTrip
Par

Amadeus Group

Stage

Nice

(

Alpes-Maritimes

)

Ressources Humaines
---
{[ sinceDateShort() ]}
7 vues
Description de l'offre
If you could change one thing about travel, what would it be? At Amadeus, you can make that happen!
Travel makes the world a better place and we are fully dedicated to improving it and making it even more rewarding. We are one of the world's top 15 software companies: we provide technology solutions and services within the travel industry.
Do you have ideas on how to improve travel for everyone? Do you find the idea of working in a diverse, multicultural environment exciting? Are you ready to make an impact across the world? Great, then join our mobile development team! Let's shape the future of travel together. #shapethefutureoftravel@Amadeus

Amadeus entered the mobile market with a great ambition and is making his own place with CheckMyTrip mobile app which +70k download monthly.In order to keep progressing, we need tocontinuously deliverto our users and clients,the best mobileexperience,using as much as possible the mobile ecosystem assetsprovided by the mobile platforms (Apple, Android).

Summary of the role
In scope of your intership or Apprenticeship, youwill work in autonomy and with support of our mobile expert, on building the a Watch application for CheckMyTrip Android and/iOS. You will also integrate vocal commands using Siri/Google assistantto ease user interaction with the app and extends the usage of the iWatch as well as proposing new axes of evolution for Amadeus Mobile applications.

Team Description:

Part of Travel Channelfront office department, TCH-R&D-MOB-MAN unit is mainly responsible of web and mobile development. The multicultural team is working closely with members in Bangalore and in Germany to develop Amadeus mobile platform. The expectations around the project are high as CheckMyTrip is used by million of users. The team challenge is to ensure the same level of quality than Amadeus products while requiring agility and fast deployment abilities.

Main responsibilities

· Design the watch app interface
· Build the Watch app in respect of the team coding guideline and architecture (Android / iOS)
· Integrate vocal assistant to the watch app
· Write documentation and specification

Requirements

·
Swift (Goodknowledge)

·
Java (Good knowledge)

·
Communication, Autonomy, open mindand Adaptability

·
Education: University degree or student in engineering, computer science or similar

·
English: goodknowledge

The posting of vacancies and the treatment of applications are, in each Amadeus location, subject to national law and possible collective agreements with local staff representation. Internal Mobility policies vary from office to office, please check with your local HR representative the requirements and policy in place. E.g. a minimum time on position or Line Manager approval may be requested.
Aides étudiantes 💰
Vous avez droit jusqu'à 10 000€ d'aides par an !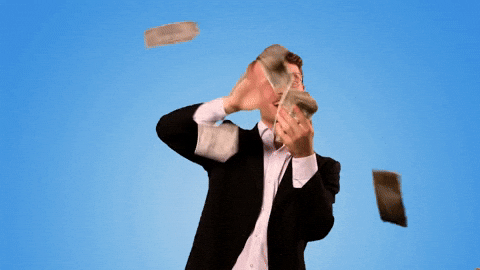 x
Reçois les offres qui te correspondent par email !
Des milliers de jobs sont disponibles pour toi sur Wizbii :)
À propos de

Amadeus Group
136 jobs disponibles chez Amadeus Group
Amadeus Group

CDI
Nice (Alpes-Maritimes)

Amadeus Group

CDI
Nice (Alpes-Maritimes)

Amadeus Group

CDI
Nice (Alpes-Maritimes)
Trouve ton futur job sur Wizbii,
la 1ère plateforme professionnelle pour l'emploi des jeunes
Offres d'emploi