Apprenticeship: Business Operations, Strategy and Processes in Travel Channels Customer Operations
Par

Amadeus Group

Stage

Nice

(

Alpes-Maritimes

)
---
Description de l'offre
If you could change one thing about travel, what would it be? At Amadeus, you can make that happen!

Travel makes the world a better place and we are fully dedicated to improving it and making it even more rewarding. We are one of the world's top 15 software companies: we provide technology solutions and services within the travel industry.

Do you have ideas on how to improve travel for everyone? Do you find the idea of working in a diverse, multicultural environment exciting? Are you ready to make an impact across the world? Great, then join us! Let's shape the future of travel together. #shapethefutureoftravel@Amadeus

Team Description

You will be part of the Business Operations & Strategy team. Its mission is to:

- Ensure consistency and implementation of Travel Channels Customer Operations strategy in every unit

- Provide Top Management with presentations for internal and external customers

- Ensure proper reporting to Top Management on strategy and business operations

- Be in charge of change management

The team is part of Business Operations Planning and Governance department and sits withinTravel Channels Customer Operations division (TCO), which gathers around 2000collaborators globally. TCO's mission is tobuild, deliver and serve end-to-end transversal solutions for travel agencies worldwide.

Main Responsibilities

- Contribute to the implementation and follow-up of the Travel Channels Customer Operations' strategy

- Contribute to the Top Management presentations for internal and external customers

- Contribute to current transversal projects on process implementation andchange management

- Contribute to the collection of relevant KPIs for the division

- Collect and coordinate with our stakeholders for allTop Management reporting needs

Requirements

Business & Management Schools student
- Dynamic, structured, synthetic and creative
- Ready to constantly take on new challenges, able to work autonomously but also thrive in team-work.
- Good at elaborating presentation (PowerPoint)
- Good interpersonal skills are required. Ready to interact on a regular basis with Top Management and stakeholders from different organisations
- Interest in Business Planning and Process Management

- Excellent written and oral English skills

Our diversity commitment: equality, diversity and inclusion are part of who we are. We're committed to equal opportunities and treatment regardless of age, ethnicity, gender, beliefs, sexual orientation or disability.

Any duplication and display of partial or full content of our job advertisement on any support, such as brochures, websites, mail, emails, this list is not exhaustive, is strictly forbidden without prior formal Amadeus' authorisation.

Recruitment agencies: Amadeus does not accept agency resumes. Please do not forward resumes to our jobs alias, Amadeus employees or any other company location. Amadeus is not responsible for any fees related to unsolicited resumes.
Aides étudiantes 💰
Vous avez droit jusqu'à 10 000€ d'aides par an !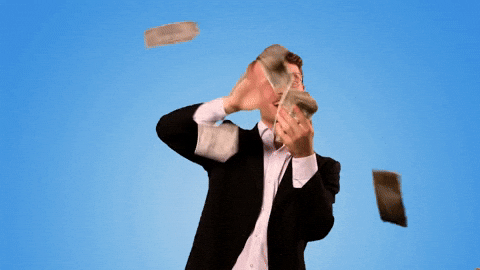 x
Reçois les offres qui te correspondent par email !
Des milliers de jobs sont disponibles pour toi sur Wizbii :)
À propos de

Amadeus Group
140 jobs disponibles chez Amadeus Group
Amadeus Group

Praktikum
Erding (Deutschland)

Amadeus Group

CDI
Nice (Alpes-Maritimes)

Amadeus Group

CDI
Nice (Alpes-Maritimes)

Amadeus Group

CDI
Nice (Alpes-Maritimes)
Trouve ton futur job sur Wizbii,
la 1ère plateforme professionnelle pour l'emploi des jeunes
Offres d'emploi