Recruitment Intern Kunstmaan - Leuven
Par

Accenture

Stage

Antwerpen

(

België - Belgique - Belgien

)
---
Description de l'offre
Do your friends consult you for career ideas and do you always find unique talent in everyone?

Are you passionate about recruitment and keen to gain experience within a large international firm?

This is your chance! The Accenture Recruitment team is looking for a new intern to join their team.

As an intern within the Accenture Recruitment team, you will be directly involved in all recruitment activities of our department. You will be responsible for the recruitment and selection of our future colleagues within our Kunstmaan department in Leuven, including activities such as conducting recruitment interviews and following up till contract negotiations. During this entire process, you'll need to make a strategic plan on how using Social Media for recruitment goals and most important, manage your candidates and their experience while applying at Accenture.

Next to the recruitment activities, we also offer you a platform to work on several recruitment related projects. You will also support on and help organize various graduate recruitment events, meet exciting people and get to know Accenture from the inside out.

Additional information

· Period of internship: Flexible, to be discussed

· Working hours per week: Flexible, to be discussed

· Location: Leuven

· Start date: Flexible, to be discussed
Profil recherché
Qualifications :

Who are we looking for?

· You are a Bachelor or Master student, preferably with a specialization in one of the following areas: Labour and Organizational Psychology, HR or any other specialty with demonstrable affinity with HR;

· You are a team player with excellent communication skills;

· You have a great drive & energy;

· You can work independently;

· You want to make an impact and help the recruitment team by looking at ways of continuous improvement;

· You are fluent in Dutch and English.

Accenture is an equal opportunities employer and welcomes applications from all sections of society and does not discriminate on grounds of race, religion or belief, ethnic or national origin, disability, age, citizenship, marital, domestic or civil partnership status, sexual orientation, or gender identity.

Interested? Let's connect!

We are looking forward meeting you! Apply directly online through the button ´apply´ and send us your resume. In case of any questions, feel free to connect with Dildar Durandish ( )!

Do you want to know more about a career at Accenture? Visit our website or follow us on Facebook , LinkedIn or Instagram !

About Accenture

Accenture is a leading global professional services company, providing a broad range of services and solutions in strategy, consulting, digital, technology and operations. Combining unmatched experience and specialized skills across more than 40 industries and all business functions—underpinned by the world's largest delivery network—Accenture works at the intersection of business and technology to help clients improve their performance and create sustainable value for their stakeholders. With more than 425,000 people serving clients in more than 120 countries, Accenture drives innovation to improve the way the world works and lives.

We are Kunstmaan | Accenture Interactive

We are people working with people. A highly creative Agency working closely together with clients. Like part of the family. An interdependent powerhouse of experts in technology, strategy, communications, design and branding who know that our magic is in our mix.
Aides étudiantes 💰
Vous avez droit jusqu'à 10 000€ d'aides par an !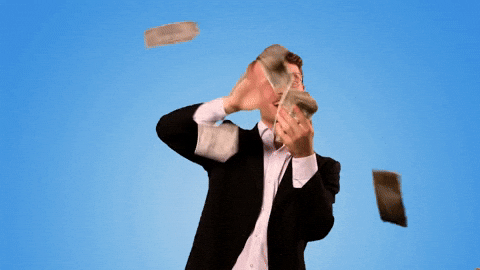 x
Reçois les offres qui te correspondent par email !
Des milliers de jobs sont disponibles pour toi sur Wizbii :)
À propos de

Accenture
Entreprise internationale de conseils en management et technologies, Andersen Consulting a été créée en 1989. Issue du département conseil d'Arthur Andersen, la société devient Accenture (contraction d'Accent on the future) en 2001. Aujourd'hui dirigée par Pierre Nanterre et basée à Dublin, Accenture compte 289 000 collaborateurs intervenant dans plus de 120 pays. En 2013, l'entreprise a généré un chiffre d'affaires de 28,6 milliards de dollars. Experte en conseil en stratégie, en organisation et en développement et mise en œuvre de système d'information, Accenture travaille au service des plus grandes organisations du monde en les accompagnant sur la route de la performance comme le souligne son slogan High performance.Delivered. Autour des valeurs telles que la gestion responsable, le développement des talents ou la création de valeur, ce réseau mondial intervient également dans le domaine de l'externalisation.
2880 jobs disponibles chez Accenture
Accenture

Studentenjob
Berlin (Deutschland)

Accenture

Midwest (United States of America)

Accenture

Ausbildung
Berlin (Deutschland)
Trouve ton futur job sur Wizbii,
la 1ère plateforme professionnelle pour l'emploi des jeunes